Message from the Director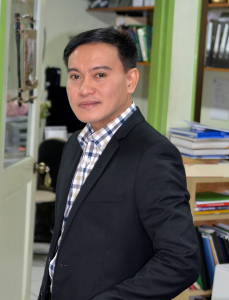 I warmly welcome you to the Office for Graduate Research (OGR) Website of the Graduate School, University of Santo Tomas!
The OGR believes that you are a significant contributor of knowledge and research products in the Thomasian community. We support your professional advancement by shaping you in becoming highly competent, flexible and independent researchers. With your passion and commitment in producing quality research, the OGR is pledged to guide you at every phase of your research endeavors. We provide assistance on thesis/dissertation proposal, presentation (colloquium and oral defense) and publication, and continuously offer research- related seminars, workshops and forums grounded on evidence-based strategies to enhance your research knowledge, skills and values. Through our incentive program, we give recognition to the outstanding work of our graduate students for their publication in local and international journals.
I hope that this site shall serve as your companion with a hub of essential information in completing your graduate research as a contribution to your discipline. My ardent reception is with you as you join our scientific community of dynamic scholars from a broad range of professional backgrounds.
Let us work together toward knowledge discovery and societal advancement!
Prof. Dr. Grecebio Jonathan D. Alejandro
Director, Office for Graduate Research